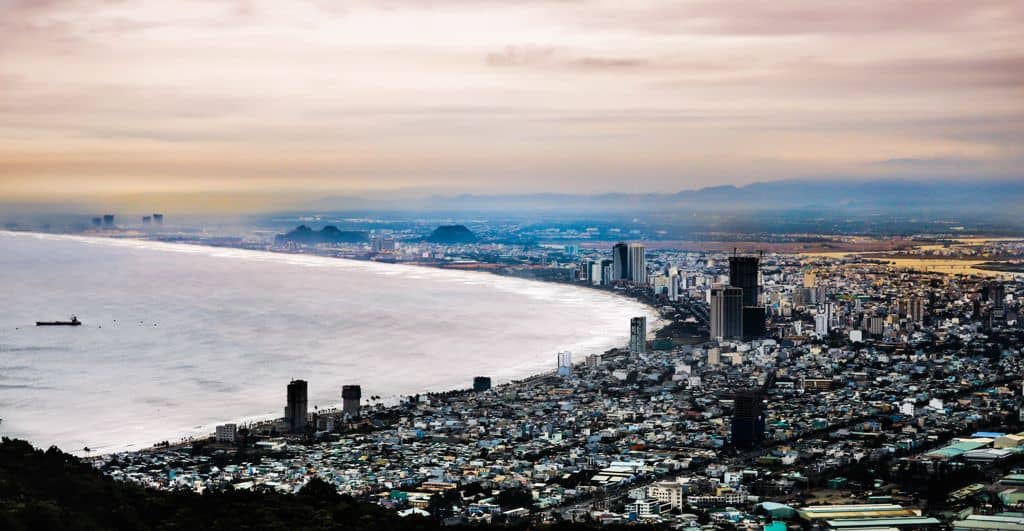 Privacy Policy
This privacy notice discloses the privacy practices for the following websites owned and operated by Asia Travel Service (ATS):
All website above are member of Asia Travel Service JSC (ATS)
These web sites contains links to other sites. Please be aware that we are not responsible for the content or privacy practices of such other sites. We encourage our users to be aware when they leave our site and to read the privacy statements of any other site that collects personally identifiable information.
This privacy notice applies solely to information collected by our web sites. It will notify you of the following:
Danang Golf Package (DGP) is committed to the privacy of both existing and prospective clients, and our company respects and shares concerns of our clients over the protection of their personal information. It is for this reason DGP adheres to the privacy sector provisions of the Privacy Ats 2007
Your personal information
We will only gather personal information that is necessary for the operation of the organization in order to deliver the best possible product and service to you. The types of personal information that we collect from you will depend on the circumstances of collection, and on the type of service you request from us. These purposes include registering to receive e-mail newsletters, requesting further information about our trips, making a booking or simply asking a question about the DGP products. When you request us to make your travel arrangements, we may collect details such as your name, address, flight and other travel details, credit/debit card number and expiry date, billing address, telephone numbers, dietary requirements (if any) and medical conditions relevant to your travel arrangements. As we are required by law to obtain your consent to the collection of 'sensitive information' we will assume that you have consented to the collection of all information that is provided to us for use in accordance with this Policy, unless you tell us otherwise. There may be occasions when we collect information about you from a third party, for example from people booking travel on your behalf.
Accuracy of information
When collecting, using and disclosing personal information we will take all reasonable measures to ensure the information is accurate, complete and up-to-date.
We will correct any personal information as soon as it becomes available. If at any time should the individual to whom the information relates establishes that it is not accurate, complete or up-to-date we will endeavor to correct this as soon as possible.
Anonymity
You have the option of dealing anonymously with any member of ATS. Please note there will be circumstances where anonymity will not be possible to complete your transaction with us. However, please be assured the information you supply will be treated securely and carefully.
Security of information
We will take all reasonable steps to protect your personal information supplied. This includes appropriate measures against unauthorized access, modifications, miss-usage and disclosure.
We will also take reasonable steps to destroy or permanently De-identify personal information if it is no longer required. This destruction of personal information will be by secure means, for example shredding, pulping or disintegration.
Personally identifiable information is stored on servers that are not publicly accessible. Further, personally identifiable information is only accessed by DGP employees on a 'need to know' basis. Credit Card details are NOT stored on our database when you book, or buy products on our site.
Access and Correction
All personal information about an individual held by the DGP will be made available to the individual upon request. If upon this disclosure it is established that the information is not accurate, complete and up-to-date DGP will take reasonable steps to correct the information. This disclosure of information will be supplied within a reasonable time frame.
International disclosure of information
Transfer of personal information overseas will only occur within DGP. You can be assured all our organizations in international territories are subject to similar information privacy schemes and will be treated in the same manner. We may disclose personal information if required by law in order to comply with legal process.
Disclosure to third parties
We will most importantly not sell, rent or trade your personal information to any other third party. The only organizations to have access to your personal information are members of ATS
We will contract out services at times that involve disclosing personal information, however, we will to the best of our knowledge ensure the companies we use are reputable and are bound by similar confidentiality standards.
Anonymous information collected on this site
Anonymous click stream information is collected from every visitor to this site. We use this information to ensure our site remains relevant and appropriate for the majority of users. We do not make any association between this information and a visitor's personal details.
Direct Marketing
We conduct all direct marketing efforts to provide the best service and product to you. We may at times send you information and offers that we feel may be of interest to you. If you no longer wish to receive any direct marketing material please contact info@dananggolfpackage dot com at any time.
We are comply with the Spam Ats 2007, and do not share, sell or rent information to any third parties. If you receive information from DGP, it is because you have asked to hear from us, you have entered a competition and agreed to join our mail list, or a friend / colleague has requested it on your behalf and you have confirmed this to us or we have contacted you through publicly accessible directories or databases.
Access to your personal information
Any request for information may be made email to us
Links
This site may contain links to other websites. Please note that when you click on one of these links, you are entering another site. We encourage you to read the privacy statements of these linked sites as their privacy policy may differ from ours.
Complaints about a breach of privacy
All staff members of DGP endeavor to take every reasonable measure to ensure that your personal information is protected. Any complaint of breach of privacy may be made to the Managing Director, All complaints will be investigated as soon as lodged and all reasonable efforts will be made to resolve the complaint as soon as possible.