Montgomerie Links Vietnam
18 hole, Par 72, Colin Motngomerie, Length 6484m, 7091 yards, Links-style
Montgomerie Links Vietnam
Montgomerie Links Golf Course is truly an international 5-star championship links style
Montgomerie Links Vietnam is situated midway between Danang and Hoian Ancient City, at the foot of the majestic Marble Mountains. You can get there from Danang and Hoian within about 10-20 minutes by car.
To be more specific, golfers will have three options:
● A 20-minute drive from Danang International Airport
● A 15-minute drive from Danang's city center
● A 10-minute drive from Hoian Old Town – the UNESCO World Heritage Site
The Ancient Capital of Hue and the Holy Land of My Son are two other UNESCO World Heritage Sites which are not far away from Montgomerie Links.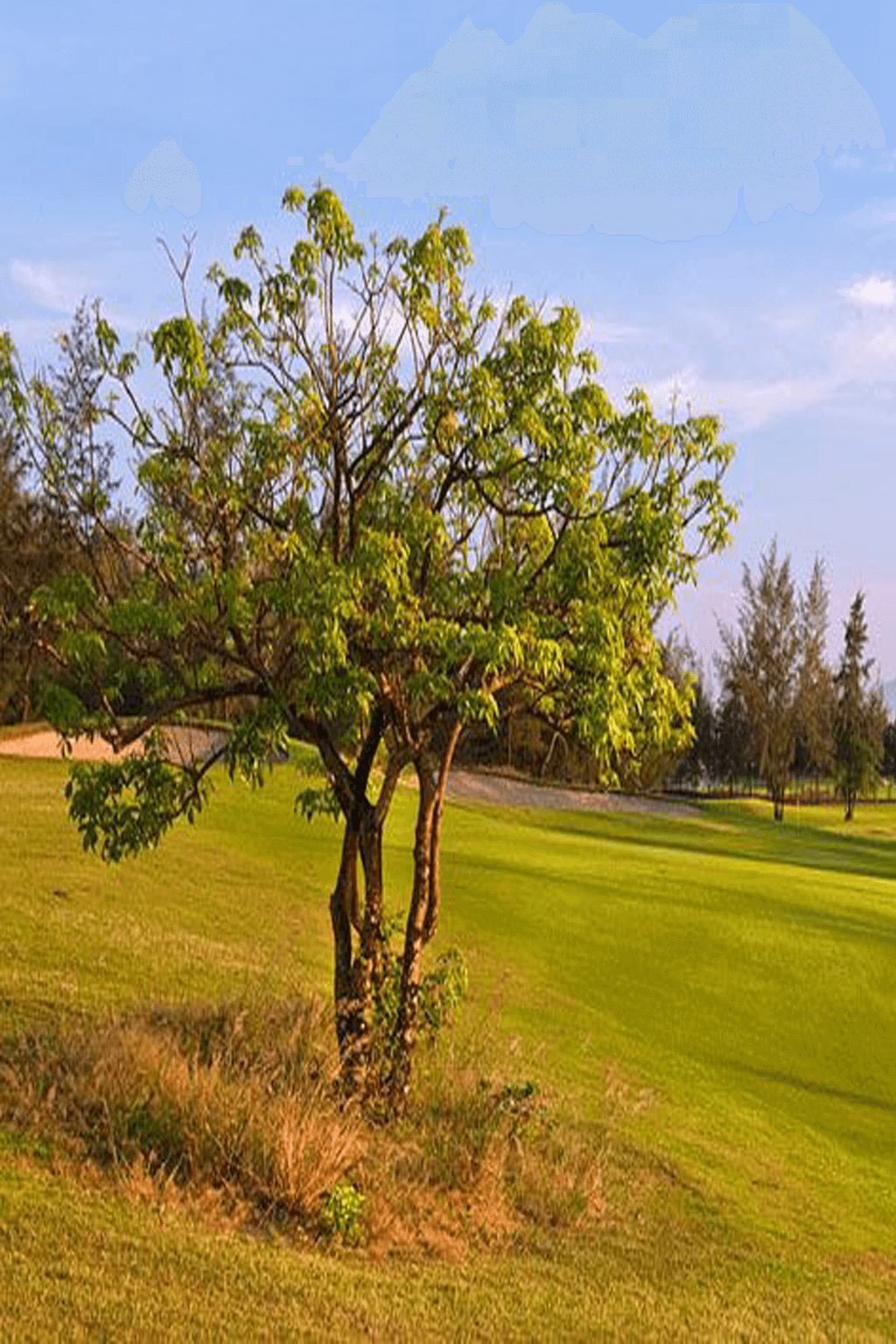 About Montgomerie Links Vietnam
Officially opened in 2009, this golf course was designed under the instruction of the famous Monty – or Colin Montgomerie, owner of the title Eight-time European Tour Order of Merit winner and 2010 Ryder Cup-winning captain.
Montgomerie Links Vietnam has been known across Asia as a world-class golf course with its vast 7090 yards, 18 holes, par 72, and links-style structure. Golfers around the world come to play this unique links-style golf course while enjoying Danang's sunny weather, accessible pristine beachfront spreading for hundreds of kilometers.
Every aspect, from location to lifestyle to recreational attractions, radiates a sense of uniqueness. Monty himself believed that the Montgomerie Links course would become "one of the leading golf and tourism destinations in the region."
Weekday
Valid from Dec 31th, 2022
Included: green fee, caddie fee, share cart for 18 hole

Tax & Services
Weekend
Valid from Dec 31th, 2022
Include: green fee, caddie fee, share cart for 18 hole

Tax & Service charge
Design Features
It's easy to see Monty's efforts of arranging things in such a way that visitors can physically feel the balance between nature and the pristine old world in Montgomerie Links Vietnam' unique design.
The traditional, significant features of this course are the sandy soil, tight chipping areas, wind-blown dunes, strategically erected bunkers, vast greens, and treeless fairways. It has been designed as such to exploit its close vicinity by the tranquil East Sea, the highlands, and the legendary Marble Mountains, which golfers can clearly admire from hole 18th.
The artful combination of these features contributes to the philosophic meaning of all Colin Montgomerie's designs, which is to weave closely with the natural traits of each site. There're many lakes and streams in Montgomerie Links, more than in most links courses, in fact.
These waterholes are not only arranged to add aesthetics, but they also help maintain the greenness of the course. Montgomerie Links has been awarded many prestigious titles through the years.
The putting green made up the pace and slope of the course is ideal for golfers to prepare their round or to sharpen their putting skills. As it is, the speed and slope help players learn the skills of distance control and green reading. At the same time, the variations in the outline across the green give players a chance to practice recognizing the effects of the slopes when putting.
The chipping green and its surrounding practice bunkers – imitating exactly those of the Montgomerie Links, proves to be an interesting challenge for any golfer who wishes to test themselves with some short shots. There're many different areas to chip. And the depth/shape of these bunkers will prepare them well for the true links, as these hazards simulate the variations situation you most likely encounter in sand play.
There's one special fact about Montgomerie Links Vietnam: the course does not have an officially signature hole. However, par-5 12th – which has been labeled "The best par-5 in Vietnam", is as stunning (for it is framed by the contemporary clubhouse in the background) as it is challenging (faintly rising to a bunker-riddled fairway).
Other Services
Accommodations, Facilities and Services
Facilities and Services
After an exhausting round, golfers can relax in the cutting-edge clubhouse, whose facilities and services include all-day dining and lounge that feature Vietnamese and international cuisine.
There are also a fitness center, Jacuzzi, and meeting room. All guests, including golfers and non-golfers, are welcome.
Additional services in Montgomerie Links Vietnam include:
● Rental equipment
● Caddies
● Golf cart
● Pro shop
● Special parties, weddings, events, banquets
Also, there's an always-available, 30-bay covered driving range ready to take Montgomerie Links' guests to sightsee.
Accommodations
Montgomerie Links Vietnam recently opened the Montgomerie Links Hotel & Villas which will suit overnight visitors. The 5-star accommodations overlook the stunning fairway, whereas the inside is furnished with ultra fluffy pillows, complimentary minibar, a 43" Flat Screen TV, rain shower and other luxurious bathroom amenities.
Or, if the guests prefer private, there're villas with pool and 3-bedroom set in the heart of the golf course to consider.
The Golf Academy
The Golf Academy at Montgomerie Links Vietnam creates a perfect learning environment for all golf lovers. With the assistance of both the experienced golf coaches and world-standard practice facilities, golfers are in good hands for further development and improvement.
Experts as Instructors
Montgomerie Links Vietnam always strives to ensure that all visitors, both golfers and non-golfers, will enjoy the most pleasant experience with the high-quality additional services – one of which is the PGA golf academy and instructors.
The Academy is headed up by Montgomerie Links' PGA Professional – Mr. Darren Chapman, who has been the Australian PGA's member since 2003. From his 10+ years' worth of experience in guiding golfers of all levels, Darren has figured out and developed various coaching methods to help golf players improve their game. His point is to form an understanding of each player's technique, together with the enhanced scoring opportunity during play.
Other than that, Montgomerie Links Vietnam' Golf Academy specializes in lesson programs tailored to suit each individual's needs and pace of development. There're designed packages to cover all possible aspects of golf and to create the perfect opportunity for a well-rounded game.
Learning Facilities
The world-class facilities matching the standard of the real Montgomerie Links course allow a smoother preparation for golfers to improve their golfing skills easily.
● Grass tee: By simulating and recreating the same feel as on a real golf course, the designated grass tee will be able to help you work on understanding the significance of contact. Also, the 30-bay, undercover driving range can offer you the best alternative to the grass tee, if you're more into comfort and shade during the lesson.
● Coaching studio: Golfers can see their swing on camera at the indoor coaching studio which is properly equipped with a video monitor program. With the help of the V1-swing analysis software, golfers can understand the strong/weak points in the respective areas of their technique. This coaching studio has various visual learning devices that are dedicated to creating the sensations to better your game.
The Driving Range
The practice facilities here at Montgomerie Links Vietnam are honorably rated as some of the best in Vietnam. Golfers have the chance to practice in all conditions, what with the 345-yard driving range (100 yards wide) containing 30 undercover hitting bays, authentic bunkering around the greens, and a designated grass tee. Such strategic setting help enhance the driving range experience as well as to test visitors' driving distance.
Due to the enormous size of this chipping area, golfers will have the opportunity to be guided in the chipping art forms. Golf learners can learn the technique regarding how to deal with certain situations when they're on the green, and also how to find the skills in order to lower your score.
Golfers can get access to this area every day from 6:00 AM – 9:00 PM.
Awards
Both the surrounding location and the impressive golf course itself won the praises of many golfers and ordinary visitors. For example, My Khe Beach – which is only a short walk away from the Montgomerie links course and villas, was labeled by the Forbes magazine as one of the most beautiful beaches in the world.
As for the amazing golf course itself, let's check what it has achieved:
2016
● Vietnam's Best Golf Course (by Ministry of Culture, Sports and Tourism)
2014 – 2015
● Best Tourism Attractiveness Course (by Vietnam Golf Magazine)
2013
● Vietnam's Best Championship Course (by Vietnam Golf Magazine)
● 2012
● One of Asia's Top Ten Elite Courses (by Forbes Travel)
2011
● Best Golf Course in Vietnam (by Asian Golf Monthly)
● Best Golf Course in Vietnam (by Vietnam Golf Magazine)
● Best Leisure Development in Vietnam (by Asia Pacific Commercial Property Awards)
2010
● Best Golf Course in Vietnam by Asian Golf Monthly)
● Best Golf Course in Vietnam (by Asia Pacific Commercial Property Awards)
2009
● Best New Course in Vietnam (by Vietnam Golf Magazine)
● Best Par 5 in Vietnam, 12th hole, 527 yards (by Vietnam Golf Magazine)
Promotion
For the Promotion of Montgomerie Links Danang, please send a request to the email: info@dananggolfpackage.com
Montgomerie Links Vietnam Gallery
Montgomerie Links Vietnam Map
Montgomerie Links Vietnam
This is Montgomerie Links, Danang, Vietnam
Keep in Touch
Thank you for putting your trust in us! We have truly enjoyed working with you, and I really hope that you are 100 percent satisfied with our service. Please refer your friends and family, and We will gladly provide the same, quality service. If you have any suggestions for improvement, We would love to hear from you! Keep in touch!
Other golf courses in Danang